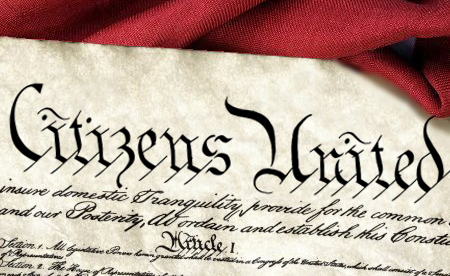 A NEW FULL LENGTH FEATURE DRAMATIC FILM

Watch The Lastest Video Preview From The Movie

We are excited to announce that we have now completed post production on Citizens United, The Movie. And we are now doing film festival submissions and considering other screening opportunties.

In Citizens United, The Movie, we take on the issues of corporate personhood and accountability, money as speech, the remote control drone murder of civliians, and more.

The new video clip preview is a call to action, dramatizing the moment that the activists in our story are reacting to the Citizens United supreme court decision, in particular the 2010 State of the Union speech where the President addressed it with members of the Supreme Court in attendance.

For your interest, here is a link to the full script.

We open with a hypothetical, but true to their writings and speeches, conversation between founding fathers James Madison and Alexander Hamilton, about the propriety of empowering corporations as artificial persons.

We then cut to a modern day TV PR ad for a major defense contractor, highlighting with this juxtaposition the extent to which corporations have taken over the concept of "We, The People".

And then we jump right into the middle of our main story about Occupy America, an activist group mobilizing a movement to amend the constitution to negate corporate personhood, while they struggle with a government attempt to entrap a couple of their members in a phony terrorist plot.

**********

NEW TRAILER FOR THE LAST WAR CRIME MOVIE

We also just posted a fast paced, right to the point new trailer of our first full length feature dramatic film, The Last War Crime movie, which is ready for theatrical distribution now. In just 60 seconds, you can get the flavor of this ground-breaking production. To find out if our heroine was successful in her mission, you will have to actually watch the movie, and screeners are now available at the same link below.

The Last War Crime movie trailer and screeners

**********


Part 1: Alito In Wonderland
Part 2: The Constitution Gets Wagged By The Law
Part 3: Dictionary Dunces
Part 4: An Exception Becomes Constitutional Doctrine
Part 5: A Priest On The Bench
Part 6: Your Lip Service Is Their Controlling Authority
Part 7: Now They Represent You, Now They Don't
Part 8: Job Pay Discrimination Based On Religion
Part 9: But I Thought At Least Birth Control Was Safely Legal

But I Thought At Least Birth Control Was Safely Legal: The Hobby Lobby Errors, Part 9

Can there really be so much wrong with the Hobby Lobby decision by the Supreme Court that this is already the ninth installment in this series, with still a considerable ways to go? Let those who are still capable of critical thinking read on.

We all know that there are religious zealots in America who are so strongly opposed to abortion that they will stop at nothing, including stacking the benches of every one of our courts with made men and women with a committed secret agenda, to overturn Roe v. Wade, not to mention turning our whole government over to corporate control.

We'll concede to you that the original abortion decision was not an easy legal call. On the one hand you have the extremist position that anytime a sperm says hello to an egg that a "person" is created with full "right to life," not just in a religious sense, but in a constitutional sense enforceable by secular law.

On the other hand you have the scientific fact that until a certain time point in a pregnancy a viable life has not been created which can survive on its own, which is to say, outside the womb, even with incubator help, etc. And we might debate what that proper time point is.

But the extremist position is a purely metaphysical one. And, moreover, it carries strong overtones of condemnation of sex for any other purpose other than procreation, a purely religious doctrine. And that is why the Hobby Lobby decision is so radical and scary.

The Hobby Lobby decision represents a finding of fact that some of the most prevalent forms of simple birth control in fact represent forms of abortion. This is a slope so slippery it is practically a vertical cliff.

Keep in mind that the people behind this are people who have actually proposed laws that any woman who has a miscarriage (which happens naturally through no particular fault of the woman) can be prosecuted for felony murder.

So if you thought at least birth control was safely legal, and that the controversy was just about abortion per se, guess again. First they say you have to pay for it on your own. Then they'll tell you can't do it at all.

The Hobby Lobby decision declares point blank that birth control can be construed as abortion. And the worst part of it is that the ruling is based entirely on the BELIEF of the Hobby Lobby plaintiffs. And we will address this, the greatest of all possible judicial errors, in the next part of his series, "Faith Based Fact Finding."



Friends of Citizens United, The Movie: